Building Drainage Systems
Function and design are combined perfectly in the ACO Showerdrain and the ACO designer gratings. The high-quality stainless steel look and feel of the channel and the gully satisfy sophisticated demands for continuous level floors.
Visit our showerdrain website at showerdrain.co.za
---
---
ACO Building Drainage cast iron Car park Gullies are designed specifically for trafficked car park applications with direct vehicle access providing a robust, compact and durable drainage solution. Car Park gullies are ideal for multi-storey car parks, shallow parking deck or podium deck applications.
---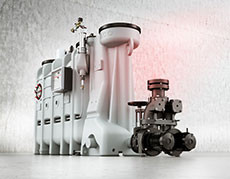 A comprehensive range addresses all size requirements within the EN 1825 specification, with performance at or beyond the Standard's requirement.
---